Heute ist der Tag 0 der Microsoft Ignite. Für mich ging es gestern schon mit dem MCT-Tag gestern los, quasi am Tag -1. Viel vom MCT Tag kann ich Euch leider nicht verraten, die Interessanten Sachen sind noch bis zur offiziellen Ankündigung unter NDA.
Ein paar Dinge kann ich Euch verraten. Das Thema lernen ist dieses Jahr besonders wichtig. Im letzten Jahr wurde das Rollenbasierte Zertifizierungsmodel vogestellt. Dies wird in diesem Jahr noch erweitert um neue Kurse. Mehr in den nächsten Tagen.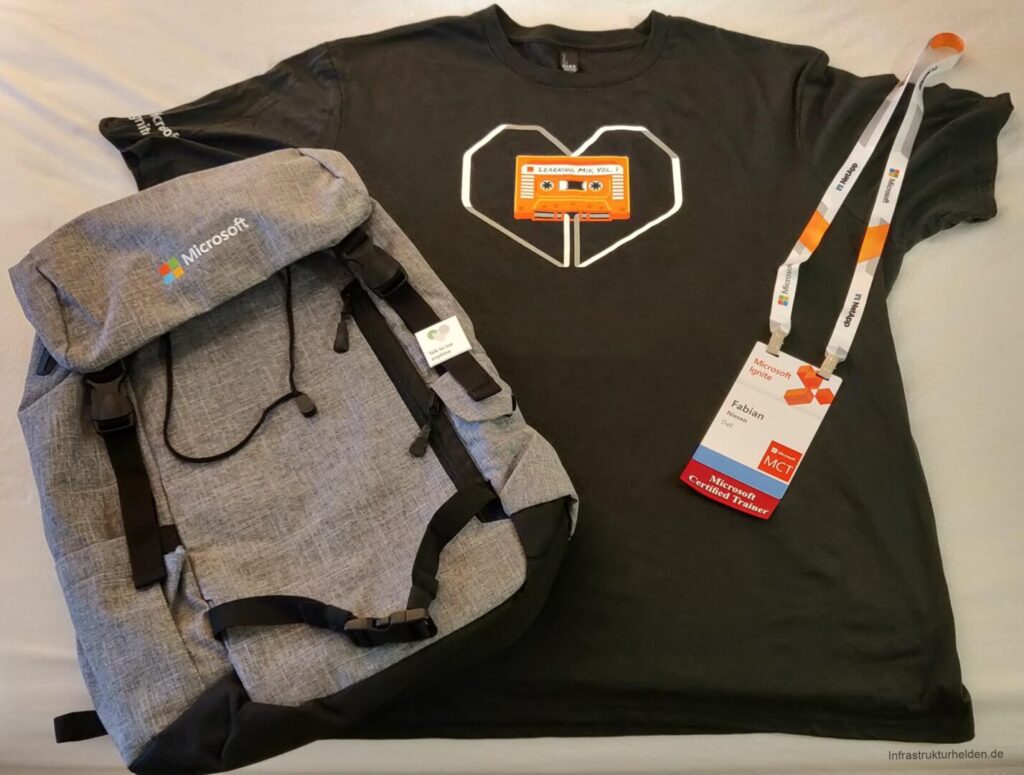 Aus Sicht eines Microsoft Trainers
Das gute für uns Microsoft Trainer ist, anscheinend hat Microsoft verstanden das es nicht ohne die Trainer geht. Das bedeutet, auch für diejenigen die nicht so gut mit Videos lernen können, wird es weiterhin Kurse in Klassenräumen geben.
Das Microsoft die MCT's jetzt auch Wertschätzt, merkt man daran das wir zur Keynote speziellen Zugang bekommen. Wir brauchen uns also nicht schon um 7 Uhr für einen Platz der Keynote die um 9 Uhr beginnt anzustellen. Darüber hatte ich mich ja im letzten Jahr etwas geärgert. Allerdings haben wir auch noch nicht reserviert Sitzt Plätze wie die MVPs. Vielleicht kommt das noch. Oder ich werde vorher noch MVP… freuen würde es mich. Auch wenn ich glaube das der Vorschlag von Hilton nicht ausreicht ;)
Auch wird sich in Zukunft einiges bezüglich der Art und der didaktischen Modelle ändern, wie einige Kurse aufgebaut sind. Hier sehe ich auch viel Potential für uns Trainer mit neueren und besseren Methoden zu arbeiten. Auch wenn das für einige Trainer eher schwierig wird. Aber ich sehe da ein gewisses Potential und merke das ich mit einigen Methoden in meinen Kursen schon auf einem guten Weg war. Wer als Trainer ein paar Tipps sucht, dem empfehle ich ein Blick in die Folien meines Vortrages auf dem MCT Global Summit 2018: "Value-added Trainer – The Hybrid between Trainer and Consultant"
Die Swags
Für viele auch interessant sind die Swags. Die Ignite Swags sind in diesem Jahr:
Ein Rucksack, wenn ich auch den aus dem letzten Jahr persönlich praktischer finde. Auch wenn der langsam erste Auflösungserscheinungen hat.
Das Ignite T-Shirt mit dem Motto "Learning-Mix Vol. 1"
Eine Trinkflasche, mit der auch an einer Aktion von "Fill it Forward" teilgenommen werden kann. Dabei geht es um die Vermeidung con Plastikmüll für Flaschen.
Das nächste Update zur Ignite kommt bestimmt. Etwas aktueller ist es auf meinem Twitter-Kanal.